Bed bugs can be a real plague, and sometimes cause large infestations that can rapidly escalate. This is therefore a problem to be taken seriously, and the intervention of a professional exterminator becomes necessary.
Take advantage of our fast, efficient, safe and environmentally friendly residential solutions. This will ensure that you get rid of your bed bug problem without jeopardizing your family's health.
Below is the process for our pest management protocol
for bed bugs, which includes a 100% guarantee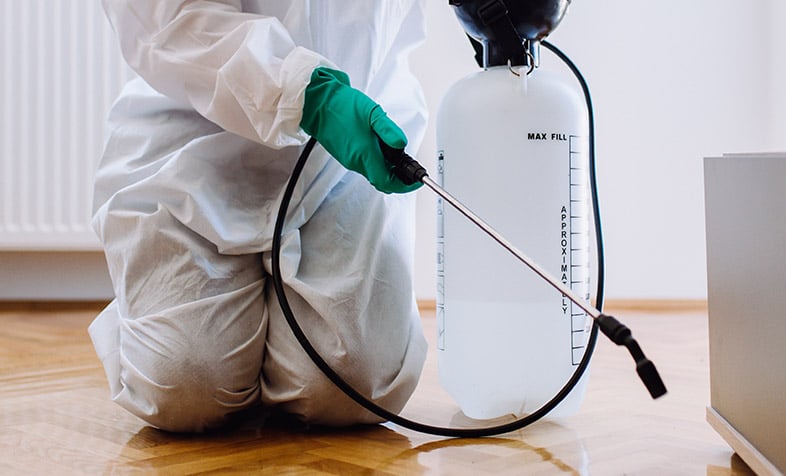 We start with an inspection of the premises to verify the presence of harmful pests.

Once the site assessment is completed, you will receive a preparation sheet outlining the upcoming intervention. Follow the instructions carefully to ensure the success of the operation.

On the day of treatment, our team of exterminators uses innovative and proven methods to kill bed bugs throughout all stages of their lifecycle (including eggs). We treat furniture and fabrics with hot steam sprayers. This method minimizes the use of pesticides.

We conduct a follow-up inspection, about 2 to 3 weeks after treatment for bed bugs.
Where can bed bugs be found?
As their name suggests, bed bugs are often found in your bedroom. However, they can also move to other parts of the house in the case of larger infestations.
If you want to detect them, pay particular attention to the following areas:
The headboard
The bed frame
In mattress stitching
The fabric of the bed boxspring  
Behind bedroom frames
Under the bedside table and chests of drawers
In wall cracks or near the headboard
Don't wait for the bed bug infestation to become more serious.
Contact Boisvert Gestion Parasitaire to eliminate the problem at its source.