Commercial and industrial extermination and decontamination service
The commercial and industrial service provided by Boisvert Gestion Parasitaire provides peace of mind to many entrepreneurs and building owners in the Greater Montreal region.
If you manage a business or industry, it is important to maintain your company's image. Imagine the resulting disaster if a customer found a mouse or rat on your premises! This is why you must maintain a high level of sanitation at all times and be backed by a team of certified pest management technicians.
Our team of exterminators treats all your insect, rodent or other wildlife issues at your building, business or industry.
Find out why our advanced inspection and extermination program is the best option when it comes to decontaminating your business.
Our inspection program for commerces and industries
In order to eliminate any infestation, our team of exterminators for businesses and industries conducts a detailed inspection of the site. In particular, our experts set up a detection network to inspect areas that are favourable to the spread of parasites.
Working with your organization, our technicians ensure that your premises are hygienically clean. You will also receive a detailed report of the inspection and the interventions performed.
Expertise at Boisvert Gestion parasitaire inc. includes:
The implementation of HACCP, AIB and BRC food standards
Integrated pest management (IPM) principle
Highly trained and certified technicians
Certified biological support team.
10 steps included in our commercial and industrial extermination and decontamination service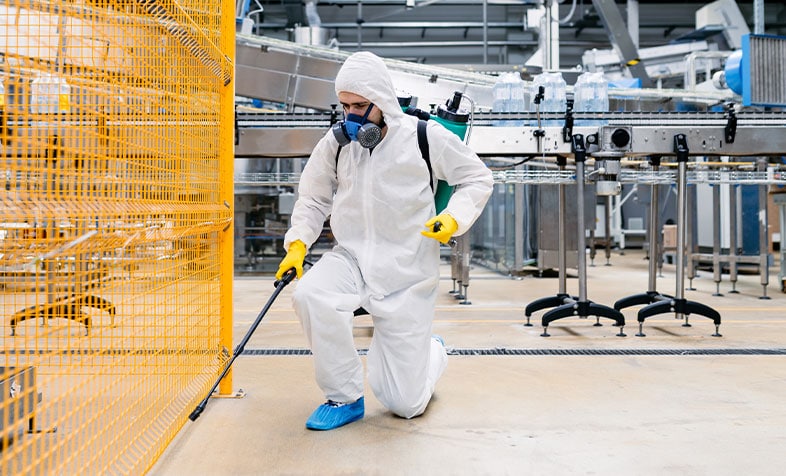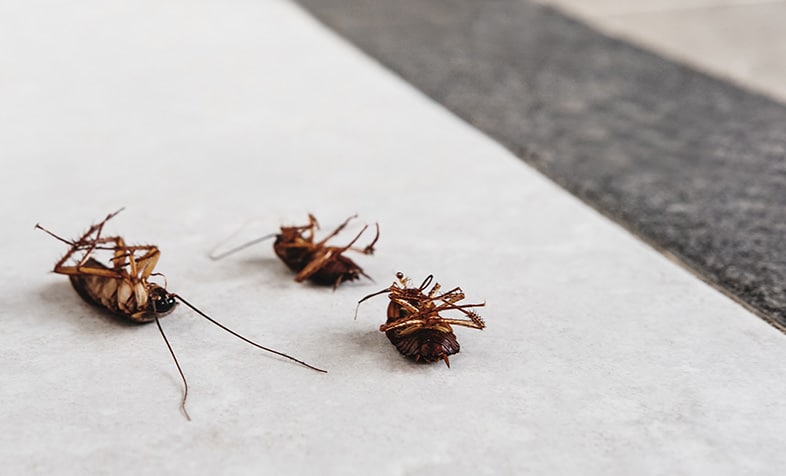 Extermination and decontamination technicians who meet with the contact person to discuss the work to be performed.
A pest management team that conducts an inspection of the existing infrastructure, structure and sanitation.
Experts who inspect areas where pest infestations typically occur: infiltration points, water sources, food sources, possible shelters and employee areas.
An appraisal to analyze the layout and determine where all potentially problematic areas are located, both inside and outside.
An appraisal to accurately identify the types of pests and their stage of development.
A sanitation consultation and follow-up visits to help you maintain your premises clean and free of pests.
A strategy that adheres to the principle of integrated pest management (IPMP), and emphasis on non-chemical methods and preventive advantage.
A customized treatment program.
Comprehensive written reports, including recommendations and corrective measures.
Electronic reports provided for each visit.
Scanpro 5.0 technology: exclusive to Boisvert Gestion Parasitaire
Our advanced inspection, extermination and decontamination service for businesses now benefits from our new, exclusive technology: Scanpro 5.0.
Using a unique barcode system installed in each zone to be inspected, the Scanpro 5.0 system allows our team to:
Not overlook anything in your inspection
Provide as much detail as possible in the inspection report
Provide clear visuals for each of the recommendations
Contact the leaders in extermination and decontamination for commerces and industries in the Greater Montreal region.
Fast, safe and environmentally friendly, our pest management solution is the most effective for your business or industry.
Create a pleasant and safe environment for your customers and employees that is free of unwanted pests.

Contact our team of experienced exterminators, available 7 days a week.